May, Las Vegas Retirement Readiness Seminar Postponed
As news about the public health concerns posed by the Coronavirus (COVID-19) continues to evolve, and in further review of guidance from local, state and national global health authorities, NTCA has been forced to cancel our 2020 Retirement Readiness Seminar in Las Vegas, NV. We are encouraging individuals who were planning to attend the Retirement Readiness Seminar to immediately cancel hotel reservations online or by calling the Bally's Hotel at (800) 358-8777. 
Hotel Information
Hotel Information
Bally's Hotel
3645 S. Las Vegas Blvd.
Las Vegas, NV 89109
Hotel Rate: $65/night + $35 resort fee + applicable taxes
Hotel Cutoff: April 2
Reservations made via the call center (800) 358-8777 will be assessed a fee of $15.00 plus current sales tax per reservation. Callers can reference to NTCA Retirement Readiness Seminar or use the group code to identify the group, SBNTC0.
Air Transportation
The McCarren International (LAS) is approximately 2.5 miles/9 minutes from the Bally's Hotel. Take advantage of transportation discount offers for this event from American Airlines, United Airlines and Hertz. 
McCarran International Airport (LAS)
5757 Wayne Newton Boulevard
Las Vegas, NV 89119
American Airlines
NTCA has partnered with American Airlines to provide our attendees with zone fares. Contact the American Airlines meeting services desk at (800) 433-1790 for ticket purchases. Provide the agent with authorization number A2820SS. A service charge applies when ticketing through American Airlines. 
United Airlines
NTCA has partnered also with United Airlines for air travel to this event. Book online and enter ZHVY567295 in the "Offer Code" box to receive your discount or call United meetings reservations at (800) 426-1122. United meetings can be reached during the hours: 7:00 a.m.–9:00 p.m. CT,  Monday–Friday  and 7:00 a.m.– 5:00 p.m. CT, Sunday–Saturday.
Ground Transportation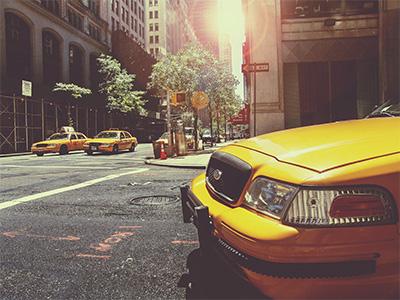 The hotel does not offer shuttle services. However, taxi service is available at the curbside and is $20 one way.
Parking: On-site self-parking $15 USD daily; Valet parking $24 daily
Rental Car
Hertz is offering discount rates for this meeting. Special discounted rates are guaranteed one week before through one week after the meeting dates, subject to car availability; unlimited mileage is included. When a reservation is made, Hertz compares NTCA's meeting rates to other Hertz published rates, ensuring you the best rate available.  
Reservations may be made online or by calling Hertz at (800) 654-2240.  
Refer to code CV# CV02U60022
Reservations are recommended.