WEBINAR: From Pokémon Go to Network Mapping: Augmented Reality in Telecom
Sponsored by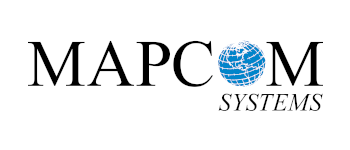 From Pokémon Go to Network Mapping: Augmented Reality in Telecom 
July 18
2:00 p.m. ET
Technology has found its way into virtually all aspects of daily life and is constantly evolving to meet the needs of society. From the inception of Pokémon Go in 2016, the idea of mass-adoption of augmented reality (AR) has been at the forefront of the conversation on technology. During this webinar, we will cover:
•    What exactly is AR?
•    What does the adoption of AR look like on our networks?
•    What ways we may see it implemented in our industry in the future?
•    How will this help create business opportunities?
Presenter
Jackson Macomber is the director of product and product marketing and responsible for developing and evangelizing Mapcom's product strategy. He also oversees M4 product messaging and owns research and design of new product concepts as Mapcom looks to continue its leadership in bringing unique and innovative software products to communication service providers. When not in Richmond, VA, Macomber is most likely on the road visiting clients, prospects, or partners to learn more about how the M4 product suite can drive more operational efficiency and sales acceleration. Macomber earned a Bachelor of Science degree in marketing from the Florida State University School of Business. 
Registration
Registration is required. Login instructions will be sent once you are registered.
Notice: By registering and participating in this meeting, you agree that your communications may be monitored or recorded at any time during the meeting.
Audio
The audio portion of the webcast will be available through your computer speakers. Please ensure your computer speakers are turned on and the volume meets your listening specifications prior to the start of the event.
Technical Support
If you are experiencing technical difficulties, call WebEx technical support at (866) 229-3239, option 3.
Questions
For more information, contact us at (703) 351-2118.