Congratulations to the 2019 Awards Winners
Associate Member Outstanding Achievement
Andy Smith
Managing Director, CoBank (Atlanta, Ga.)
In 2018, Andy Smith completed a three-year stint on the NTCA Associate Member Advisory Committee. His years of service on the committee can best be summed up by one of his many achievements in which he developed the vision for and played a significant role in the implementation of EXPO Plus, considered to be one of the most valuable experiences available for new associate and telco members alike.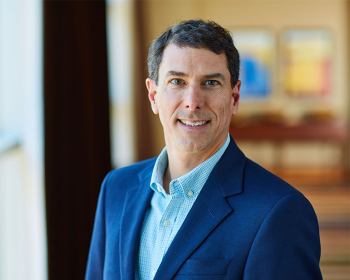 Marketing Achievement
Kurt J. Gruendling
Vice President of Marketing and Business Development, Waitsfield Champlain Valley Telecom (Waitsfield, Vt.)
Kurt Gruendling has been an industry pioneer in marketing, public relations and business development at Waistfield and Champlain Valley Telecom (WCVT) for more than 23 years. When a competitor began offering broadband in the WCVT service area, Gruendling led the charge in rolling out GMA Video and creating that triple-play package to stay competitive. He was also an early reader of the tea leaves for the industry and pushed WCVT into filling the broadband void in their part of the state—just like he is working today to fill the VA healthcare void with the launch of their joint Virtual Living Room with the Foundation for Rural Service and CoBank.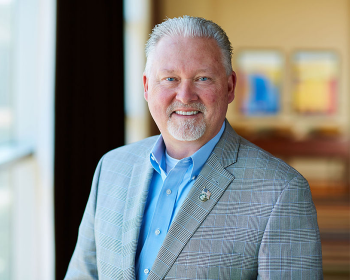 Management Innovation
Kirk Lehman
CEO, RTC Communications (Montgomery, Ind.)
As chief executive officer, Kirk Lehman implemented his vision for leadership by assembling marketing and sales departments, creating multiple new business offerings and developing product initiatives. This innovative transformation from the ground up shifted RTC's culture to one of a company ready to face a competitive industry head-on.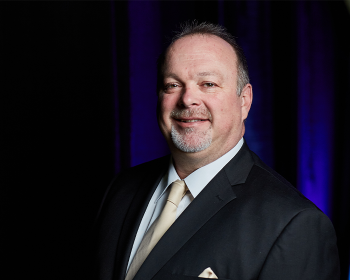 Heroism
Jeff Powell
Central Office Technician, North Central Telephone Cooperative, Inc. (Lafayette, Tenn.)
While carrying out a typical equipment check at a customer's home, Jeff Powell called in to the main office to speak with a NCTC engineering aid. While he was on the phone, an argument erupted between the homeowners, and gunshots were fired. The gunman entered the room where Jeff was working and fired at him, striking him in the shoulder. The bullet hit his clavicle and lodged in his back. Thankfully, Powell's phone line was still open and his colleague on the phone contacted emergency services. His bravery and quick thinking saved his own life that day. 
Heroism
Jill Kohlhaas
Senior Dispatcher and Plant Record Clerk, Madison Telephne Co. (Staunton, Ill.)
In May 2019, Jill Kohlhaas was on the road in rural Macoupin County near White City, Ill., when she saw a box turtle in the road. When she stopped to pick up the distressed turtle and relocate it to the other side of the road, she heard a scream from a grassy area close to where she placed the turtle. She investigated and found an elderly woman lying on the ground bleeding from a head wound and unable to stand. Kohlhaas immediately calmed her down, helped her up and guided her back into her home. Kohlhaas contacted a relative, and the woman was taken to the hospital for evaluation, and thankfully, the woman showed no life-threatening injuries. Kohlhaas' fortuitous efforts to save the life a turtle turned into an act of great kindness for an elderly woman in her community. 
Director Life Achievement
Rodney Renner
Member of Golden West Board of Directors, Golden West Telecommunications Cooperative, Inc. (Wall, S.D.)
Rodney Renner is the longest serving board member in the history of Golden West with a 47-year tenure. Since the beginning of his service to Golden West, it was apparent that he cared deeply about building on the dream of the cooperative's founders to grow an advanced telecommunications cooperative for rural South Dakota.  Renner advocated for a host of ventures including acquisitions and new product lines. He championed Golden West's efforts to purchase dozens of rural exchanges from other companies and astutely backed Golden West's move into internet access at a time when others were unsure of its potential in the market. It is now one of Golden West's most successful lines of business, helping to ensure the cooperative's future.
Manager Life Achievement
Jim Dauby
President and CEO, PSC (Saint Meinrad, Ind.)
Starting as controller at the coop in 1993, moving up to assistant general manager in 1997 and finally assuming the duties of chief executive officer in 2001, Jim Dauby has dedicated his entire career to the betterment of rural America. Dauby has a true passion for supporting and promoting the interests of small independent rural companies. His involvement on numerous national, state and local boards, and committees demonstrate his drive to truly make a difference in the industry. He not only sees the "big picture" but understands the needs of his local community.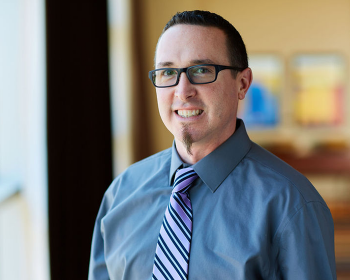 Special Achievement Award
Chad Larson
Sales Engineer, Consolidated Telephone Co. (Brainerd, Minn.)
As an employee of Consolidated Telephone Co. (CTC) for more than 20 years, Chad Larson's commitment goes far beyond the office. For the past 11 years, Chad has donated countless hours in support of the Ronald McDonald House Motorcycle Rally, where proceeds go to support the 900+ families that use the programs and services at the Ronald McDonald House in Fargo. He started as a road guard with the motorcycle rally, served on the planning committee and eventually served on the board as a member and leader helping to raise over $1.7 million for the Ronald McDonald House over the past 17 years.  
Key Employee Award
Jim Eaton
Vice President Finance and Administration, Pioneer Telephone Cooperative, Inc. (Kingfisher, Okla.)
Jim Eaton has played an instrumental role in transforming Pioneer into an industry leader during his 46 years of service. As a member of the executive team, Eaton helped guide Pioneer in becoming a strategically diverse, multifaceted corporation with total assets of $400 million and zero debt, an amazing accomplishment in today's competitive industry.