Congratulations to the 2018 Awards Winners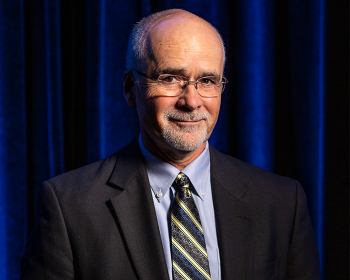 Associate Member Outstanding Achievement Award
Vern Dosch
Chief Executive Officer, National Information Solutions Cooperative (NISC; Mandan, N.D.)
Dosch has successfully led NISC for the past 25 years, and during his entire tenure has found many ways to support NTCA, its advocacy efforts, and the broader rural telecommunications industry. Dosch is a regular presence on Capitol Hill and has been a reliable supporter of NTCA conferences and programs as a tireless advocate and a humble, curious and passionate leader.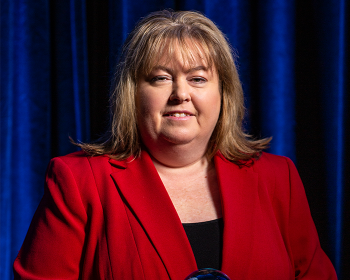 Outstanding Marketing Achievement Award
Amanda Floyd
Director of Marketing, Atlantic Telephone Membership Corp. (ATMC; Shallotte, N.C.)
Floyd led the charge in promoting ATMC's five-year expansion program, developing the company's social media presence, introducing new products, increasing local coverage of community events through ATMC's local channel and helping it receive the Smart Rural Community designation.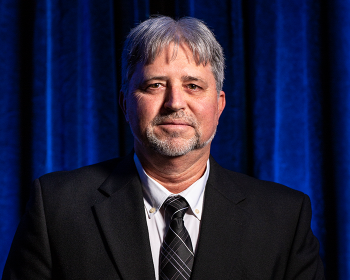 Management Innovation Award
Scott Dutton
Director of Outside Plant Engineering, Atlantic Telephone Membership Corp. (ATMC; Shallotte, N.C.)
Dutton has served ATMC for nearly 20 years, and throughout his career has been key to the company's success. In 2005, he oversaw the design and development of its fiber-to-the-home project, the first in North Carolina. Dutton was also essential in securing grant funding from the U.S. Department of Agriculture to provide broadband in Columbus County, N.C.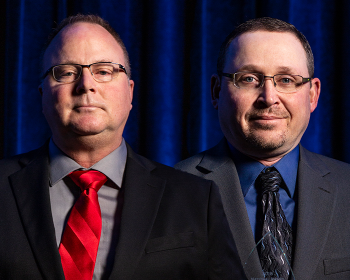 Heroism Awards
Jim Broeckelman (picture: left)
Senior IP Head-End Technician, Nex-Tech (Lenora, Kan.)
Kyle Jones (picture: right)
Senior Communications Technician, Nex-Tech (Lenora, Kan.)
In March 2018, Broeckelman and Jones were both involved in responding to a fire in Norton, Kan., when they came to the rescue of residents of a nearby apartment complex that became engulfed in flames early in the morning. Jones, who is also captain of the Norton City Fire Department, helped Broeckelman get people to safety, even kicking down a door to check on an apartment from which there was no response.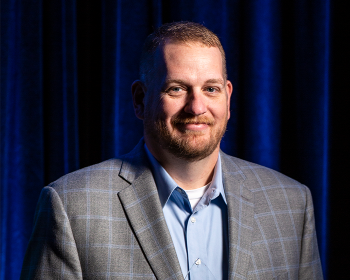 Heroism Award
Zack O'Dell
CEO of S&T Telephone Cooperative Association (Brewster, Kan.),
On an early morning in May 2018, Odell was on a jog with his colleague Mike Teeples when the pair encountered a woman in extreme distress who had been stabbed multiple times. Odell rendered lifesaving aid to the woman, who survived the attack thanks to his intervention and care. When asked about his heroism, Odell said, "I only did what anyone else would do."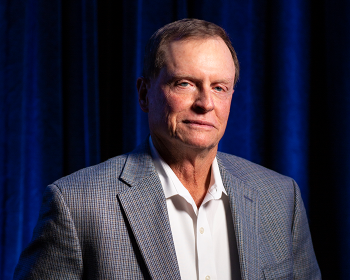 Director Life Achievement Award
Mike Casabonne
Board President, Penasco Valley Telephone Cooperative (Artesia, N.M.)
Casabonne is entering his 35th year on the Penasco Valley Board of Directors, and he is a highly respected and very involved member of the rural community where he grew up. He has been instrumental in supporting the telecom industry by conveying the concerns of providers and landowners to the New Mexico congressional delegation. He has also been named a New Mexico Sheepman of the Year and served as both president and vice president of the New Mexico Federal Lands Council.
Manager Life Achievement Award
Kevin Larson
Director of public relations for Consolidated Telephone Co. (CTC; Brainerd, Minn.)
Larson's career in telecom spans 45 years. He started as a technician and recently retired from his position as chief executive officer and general manager of CTC to become the company's public relations director. Larson's ability to think creatively has earned him much success in the rural broadband industry. As CEO of CTC, he grew the cooperative's membership base by 40% and entered into a successful partnership with a local electric cooperative. A pinnacle of Larson's career was working with other telecom general managers in Minnesota to create the cooperative-owned transport and engineering firm Cooperative Network Services.