The Changing Retail (And Rural) Economy
By Joshua Seidemann, Vice President of Policy, NTCA–The Rural Broadband Association
April 20, 2018
I was in Columbus last week for the Ohio Telecom Association meeting, which was held at hotel that was not even built when I still lived there. I noticed when missing a turn, however, that it was near a street that I drove nearly every summer day for eight years to my summer job. So, I took a short detour and although even today I cannot give you turn-by-turn directions how to get there, I know the route by feel and by landmark and sure enough, within five minutes, I was there. Had I been born later, however, I might not have spent eight summers hauling boxes, hanging backstock, sweeping floors and helping customers find their shirt size.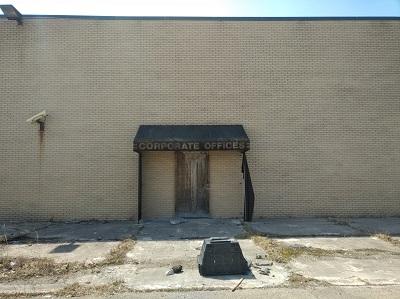 In the first instance, retail is changing. The Men's Wearhouse is trialing an app that allows salespeople to interact with shoppers as they browse the store's website. Employees can message, chat, share photos and other otherwise assist customers with their on-line purchases (and receive a commission on the sale, as well). Tellingly, a holiday season trial in about 100 stores found that on-line shoppers were more likely to make a purchase after interacting with a live salesman.
The change in job markets, overall, is even deeper than that. An article this week in the Wall Street Journal (WSJ) notes that employers are turning to students to fill jobs that had traditionally been filled by adults. And the prospects for rural areas are promising.
Unemployment rates for teens are at the lowest since 1969. The WSJ reports, "Employers are plucking skilled students from vocational programs at high schools. . . . Some companies are dropping age and experience requirements so they can consider teens. Others offer flexible schedules to accommodate extracurriculars and sports."
Overall, the WSJ reports, the national jobless rate is the lowest since 2001. Which means that employers face a slim labor pool when looking to fill positions. Teens are still working in retail and restaurant industries, but GE is now considering whether high-school technical training will count as job-required experience, and other companies are already tapping the new natural resource.
So, instead of wrapping a tape-measure down the arm of a prospective customer, I might have been operating mechanical drawing software, as one teen profiled in the WSJ is working part-time.
And for rural areas, the attraction can be great. As has been mentioned on this blog previously, the market for middle-skills jobs is growing, and schools, whether rural or urban, will be pressed to ensure that students graduate with the skills necessary to fill those positions. And, those jobs are not limited to manufacturing or tech - they include health-care and social services for which training can be provided locally whether through community colleges or blended education. Consider this excerpt from the WSJ:
Maggie Burgess, 17, used to a work as a nanny and a lifeguard. Now a certified nursing assistant, she changes into turquoise scrubs after school for evening shifts at $11.95 an hour at Wissota Health. She works 25 hours some weeks. "Not a lot of high-school kids can say they work as a CNA," she said. "It's something really special to me." Extra training qualified her to care for fragile patients on the ventilator unit. She shelved thoughts about moving to a bigger city after graduation. With tuition help from Wissota Health, she plans to attend a local technical college for nursing while continuing in her job.
As for my summer employer? Closed. The retail landscape changed. The store where I sold men's clothes and wandered the sporting goods department during lunch hour is now an empty shell.
For today's students, however, broadband will play a key role in ensuring that they can select from among many growing career options. The need for opportunities and resources to prepare students for middle-skills jobs is growing. And rural broadband providers are poised to be necessary partners in that venture.
---