Stay Informed
Learn more details about your NTCA benefits through a suite of administrative resources and tools.
Need more information?  
Contact Benefits Specialists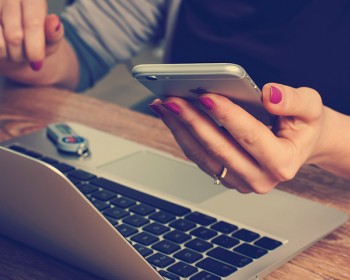 News & Announcements
The NTCA Retirement & Security (R&S) Program and Savings Plan Trust Committee work hard to keep the Savings Plan a strong benefit plan and to ensure the plan's administrative costs are kept as low as possible. The committee has decided to reduce the Savings Plan participant account fee from $15 to $12 for the fourth quarter of 2019. This fee is deducted from participants' accounts and will be seen on the first-quarter statements issued in January 2020. In addition, the committee has set the Savings Plan participant account fee for $15 per quarter for 2020.
Online benefits administration services are available to member company HR/benefits administrators and plan participants from the My NTCA Benefits portals. Annual enrollment elections for 2020 were made online by more than 11,000 participants using this new tool. Learn more about these new online services from NTCA.
Beginning January 1, 2020, GHP will be adding SaveonSP, a specialty pharmacy co-pay assistance program, to its line-up of services. SaveonSP is provided by Express Scripts, GHP's prescription pharmacy manager, through its specialty pharmacy Accredo. The program is available to participants enrolled in a GHP PPO or Advantage medical plan and are prescribed certain specialty drugs. Enrollment in this program will allow participants to have their select specialty medications covered at 100%, with no co-pay or cost to the enrollee. Read more about this program 
NTCA's Group Health Program (GHP) provides telehealth benefits through its service partner, Teladoc. Members and GHP medical plan participants are providing excellent feedback on the expanded services and ease of use through 24/7/365 phone, video or mobile app visits to U.S. board-certified doctors. Angie Miller from SkyLine Telephone Membership Corp. (Boone, N.C.) shares her thoughts about the importance of this health care service to employees.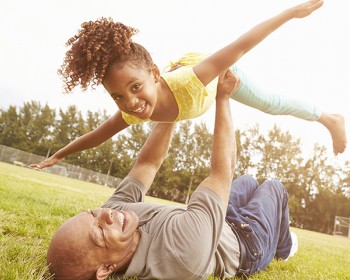 Group Health Program
NTCA provides members with affordable medical, dental, life, disability and accident coverage options. Through our Group Health Program (GHP), plans are available for employees, retirees and board directors, and offered with flexibility and competitive rates that you deserve. Governed by a member-run trust committee, GHP includes the following options and services:
Ten medical plans including choices of advantage, PPO and high-deductible health plans, with a national PPO network through UnitedHealthcare 
GHP Wellness Connections–an incentive-based health management and wellness plan
Two dental plans and orthodontic benefits
Two prescription drug plans, with retail and mail order pharmacy services
Basic life, supplemental life, spouse and dependent life coverage options
Short-term and long-term disability plans
24-hour and business travel accident coverage options
Want to learn more about GHP? 
We've offered NTCA Group Heath Program benefits to our employees for many years. The plans are an integral part of our overall compensation strategy and are an essential tool in helping our organization attract and retain the high-performing personnel that make our company great.  
Steven Dorf, General Manager
Three River Telco
Lynch, Nebraska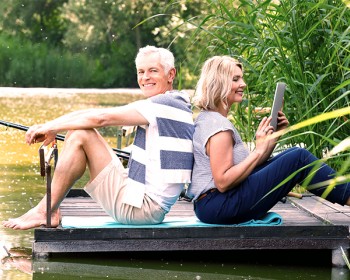 Retirement & Security Program
The Retirement & Security (R&S) Program,  a defined benefit retirement (pension) plan, is exclusively offered to NTCA members. The program is member-run by a trust committee, and is designed to provide guaranteed benefits at a participant's retirement. Some of the many benefits of this program are:
Administrative flexibility for members to determine the defined benefit level, early retirement benefits and participant contribution level
Significant tax and accounting advantages
Expert regulatory and compliance support
Educational and consulting resources
Want more information about the R&S Program?
As we continue our commitment in delivering the technology that impacts the lives of those we serve, it is imperative to work with a trusted partner. NTCA R&S has been that partner for more than 50 years. The R&S Program has allowed us to attract and maintain a team of professionals dedicated to providing excellent work. The R&S Program contributes and helps support the financial foundation for our employees' future.
Teresa Rich, General Manager
Moncre Telephone Cooperative
Ramer, AL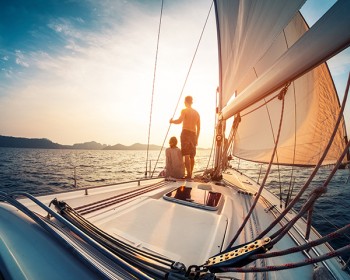 Savings Plan
NTCA's defined contribution retirement plan partners with one of the world's largest providers of financial services, Fidelity Investments®. Through a member-run trust committee,  NTCA members have a voice to ensure the Savings Plan meets your workplace benefit needs today and in the future. This cost-effective plan offers:
Flexibility of contributions – employer, employee or both
Choice of 401(k), Roth 401(k) or after-tax employee contributions
Access to a self-directed brokerage window
Expansive investment fund line-up, with 30 funds including 13 target date funds
Expert regulatory and compliance support
Educational resources and support services
Are you ready to get the Savings Plan started at your company?
The NTCA Savings Plan provides our staff with a convenient way to save for retirement. We are very fortunate as a small telco to be able to leverage our membership with NTCA and their partnership with Fidelity Investments, so we can offer a plan like this. 
Thomas Steinolfson, General Manager
IAMO Telephone Company
Coin, Iowa
Additional Plans
NTCA offers other plans and services including:
 Flexible Spending Plan - Section 125
Through the NTCA Flex Plan, member employees can use pretax salary dollars to pay their share of health and disability premiums, unreimbursed health care expenses and certain costs of dependent care. 
Deferred Compensation Plans
Members can help your key leadership and management personnel accumulate tax-deferred income and bridge gaps in retirement savings using the NTCA deferred compensation plans.
Section 529 College Savings Plan
NTCA provides members access to a Section 529 college savings plan, a plan designed to provide tax-free savings for higher educational expenses for children and grandchildren.
Postretirement Benefit Services and Prefunding Trusts
NTCA provides comprehensive valuation and consulting services to help members with postretirement benefits reporting on your audited financial statements.
Insurance and risk management plans
Telcom Insurance Group provides NTCA members with property and casualty insurance and executive liability programs.
LEARN MORE
Member Relations - We're Here to Help
Our commitment to provide our members with exceptional service is a top priority for NTCA. From comprehensive insurance and benefits plans, to HR services, board training and education programs, our dedicated Member Relations staff is here to assist. At NTCA, we believe in "Every Member, Every Time" service. Want to know more about NTCA benefits?
Not a Member Yet?
As the voice of rural broadband providers, NTCA has a proven track record of advocacy, keeping members informed about current issues and trends, providing training and education and delivering superb benefit plans and services.