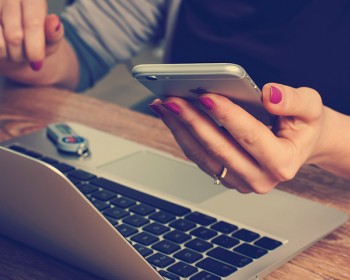 News & Announcements
NTCA benefit plans and services are critical to support members and your employees during this unprecedented time as we all adapt to the challenges created by the coronavirus (COVID-19). The new 

Benefits Program Coronavirus Resource Center

 provides the latest news and information to help keep your company updated and plan participants connected to their benefits and other vital services.
 
Telehealth is recommended by the CDC as the way to get care and advice and help avoid exposure and spread of potentially contagious viruses. NTCA Group Health Program telehealth service partner, Teladoc®, provides medical plan participants and covered dependents high-quality care via phone, video and mobile app. Review 

Teladoc Quick Tips

for more information and to get started.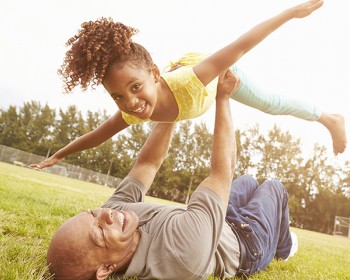 Group Health Program
NTCA provides members with affordable medical, dental, life, disability and accident coverage options. Through our Group Health Program (GHP), plans are available for employees, retirees and board directors, and offered with flexibility and competitive rates that you deserve. Governed by a member-run trust committee, GHP includes the following options and services:
Ten medical plans including choices of advantage, PPO and high-deductible health plans, with a national PPO network through UnitedHealthcare 
GHP Wellness Connections–an incentive-based health management and wellness plan
Two dental plans and orthodontic benefits
Two prescription drug plans, with retail and mail order pharmacy services
Basic life, supplemental life, spouse and dependent life coverage options
Short-term and long-term disability plans
24-hour and business travel accident coverage options
Want to learn more about GHP? 
We currently offer four medical plans through NTCA's Group Health Program. Our employees like the program because they have the flexibility to choose the best health plan for their needs. Plus, virtually every provider in our area is in-network. Being able to offer a program like this sure goes a long way in employee retention. 
Marilyn Kendall, PHR, SHRM-CP
SCTC
Stayton, Ore.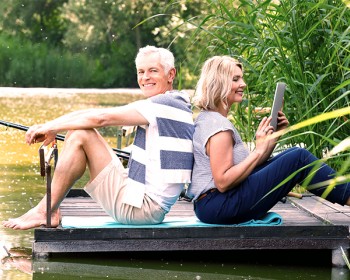 Retirement & Security Program
The Retirement & Security (R&S) Program,  a defined benefit retirement (pension) plan, is exclusively offered to NTCA members. The program is member-run by a trust committee, and is designed to provide guaranteed benefits at a participant's retirement. Some of the many benefits of this program are:
Administrative flexibility for members to determine the defined benefit level, early retirement benefits and participant contribution level
Significant tax and accounting advantages
Expert regulatory and compliance support
Educational and consulting resources
Want more information about the R&S Program?
After nearly 35 years, I retired from my job as a senior accountant working in the rural telco industry. I feel fortunate to have worked for an employer that provided the NTCA Retirement & Security (R&S) Program. The program has provided me with a guaranteed monthly income for my entire lifetime. 
Mary Knight
Central Texas Telephone Cooperative
Goldthwaite, Texas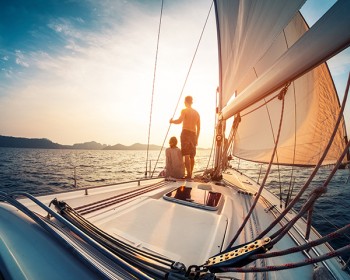 Savings Plan
NTCA's defined contribution retirement plan partners with one of the world's largest providers of financial services, Fidelity Investments®. Through a member-run trust committee,  NTCA members have a voice to ensure the Savings Plan meets your workplace benefit needs today and in the future. This cost-effective plan offers:
Flexibility of contributions – employer, employee or both
Choice of 401(k), Roth 401(k) or after-tax employee contributions
Access to a self-directed brokerage window
Expansive investment fund line-up, with 30 funds including 13 target date funds
Expert regulatory and compliance support
Educational resources and support services
Are you ready to get the Savings Plan started at your company?
I'm a firm believer in being active and responsible with your personal retirement planning. The benefits that NTCA offered through my employer were exceptional. Having the NTCA Savings Plan was a tremendous benefit which helped me pay for my children's college education and still be able to retire in my 50s. 
August Zehner
Intelligent Fiber Network
Indianapolis, Ind.
Additional Plans
NTCA offers other plans and services including:
 Flexible Spending Plan - Section 125
Through the NTCA Flex Plan, member employees can use pretax salary dollars to pay their share of health and disability premiums, unreimbursed health care expenses and certain costs of dependent care. 
Deferred Compensation Plans
Members can help your key leadership and management personnel accumulate tax-deferred income and bridge gaps in retirement savings using the NTCA deferred compensation plans.
Section 529 College Savings Plan
NTCA provides members access to a Section 529 college savings plan, a plan designed to provide tax-free savings for higher educational expenses for children and grandchildren.
Postretirement Benefit Services and Prefunding Trusts
NTCA provides comprehensive valuation and consulting services to help members with postretirement benefits reporting on your audited financial statements.
Insurance and risk management plans
Telcom Insurance Group provides NTCA members with property and casualty insurance and executive liability programs.
LEARN MORE
Member Relations - We're Here to Help
Our commitment to provide our members with exceptional service is a top priority for NTCA. From comprehensive insurance and benefits plans, to HR services, board training and education programs, our dedicated Member Relations staff is here to assist. At NTCA, we believe in "Every Member, Every Time" service. Want to know more about NTCA benefits?
Not a Member Yet?
As the voice of rural broadband providers, NTCA has a proven track record of advocacy, keeping members informed about current issues and trends, providing training and education and delivering superb benefit plans and services.