Advocacy Issue
Universal Service & Infrastructure
Universal Service & Infrastructure
Perhaps no policy concern is more important to the deployment and sustainability of advanced communications networks in rural America than universal service. In rural areas where distance, density, and topography combine to create unique challenges, an essential mix of community commitment, entrepreneurial spirit, access to capital, and ongoing support through federal universal service programs provides the only proven track record for success in advancing broadband.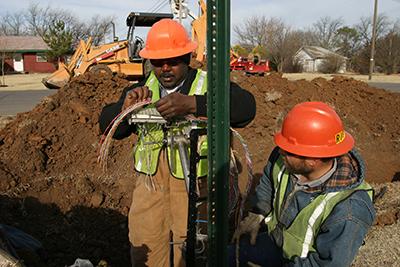 Why It Matters
Promoting a predictable and sufficient federal Universal Service Fund (USF) is a top policy priority for NTCA and our members. Without USF support, it is difficult to make the business case to invest in many rural areas. A provider can neither obtain loans nor justify the use of its own capital for network construction if USF support is unavailable, insufficient or unreliable in assisting with the recovery of costs so that consumer rates can remain affordable. 
Another important aspect of universal service policy is ensuring that the networks built in rural America can stand the test of time as elements of critical national infrastructure. As network assets are built to last decades, NTCA advocates for policies that promote sustainable "future-proof" networks that can meet consumer needs both today and for many years to come.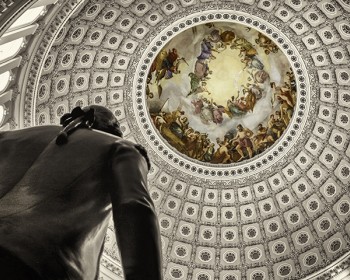 Featured Press Release
NTCA Commends 39 Senators for Signing Letter to FCC
Nov. 1, 2017 – NTCA today thanked members of the Senate for sending a letter to the FCC requesting the agency address the high-cost Universal Service Fund (USF) program budget shortfalls to promote sustainable broadband deployment in our country's hardest-to-serve rural areas.
Latest News
Press Releases
March 23, 2018 –  NTCA Statement on FCC Actions on Rural Broadband Deployment
Nov. 7, 2017 –  NTCA Members Show Commitment to Solving Rural Broadband Challenges, Accept USDA Loans and Grants
Oct. 3, 2017 – NTCA Commends 37 House Members for Signing Letter to FCC Requesting Action on USF High-Cost Budget Shortfall
Letters & Ex Partes
Dec. 13, 2017 – NTCA telephone conversation with Suzanne Yelen, WCB, re: high-cost USF support mechanisms
Nov. 30, 2017 – Rural Coalition Letter Addresses the Complexity of CAF Phase II Auction Procedure
Nov. 1, 2017 – Sens. Moran, Roberts and Klobuchar FCC Letter Requests Action on USF High-Cost Budget Shortfall
Nov. 1, 2017 – Industry Letter to FCC re 8YY Access Charges
Oct. 2, 2017 – Cramer and Peterson FCC Letter Requesting Action on USF High-Cost Budget Shortfall