It's time to start a [R]evolution at the NTCA Rural Telecom Industry Meeting & Expo (RTIME), February 3–6, in New Orleans.
Innovation is driving the future, demand for online experiences is growing, and rural broadband is in the spotlight. Be a part of rural America's largest annual telecommunications industry event and learn how you can:
[R]e think your approach to standalone broadband offerings and edge-out strategies
[R]e invent the future by sharing the story of your connected community
[R]e engage for success in competitive expansions and new business ventures
Register today—the evolution of rural telecom starts at RTIME 2019.
KEYNOTE SPEAKERS

MORE
Robyn Benincasa
World Champion Adventure Racer and
San Diego Firefighter
Seth Mattison
Co-Founder and Chief Movement Officer
Luminate Labs
Ajit Pai
Chairman
Federal Communications Commission
Can't Make it to RTIME?
You don't need to miss everything at RTIME because you cannot physically attend.  You can still access the great programming two ways:
Join us LIVE and catch some of the content from our Facebook page.  
Download the live session recordings from the Live Learning Center after the conference.  
 
Things To Do in New Orleans
New Orleans' infectious spirit is sure to invigorate, captivate and motivate you to explore its rich history, art, music, culture and cuisine. Here is where to start making decisions.
A prime destination for celebrations festivals and Mardi Gras, Bourbon Street is in the heart of the French Quarter and is rich with historic venues, social tales and iconic buildings.  Hear great music from jazz , brass , soul and more all over the Big Easy, every night of the week. Do what the locals do and find some time to  relax and recharge from sporty to zen.
Video courtesy of www.neworleans.com.
---
Hotel Information
RTIME 2019 will take place at two convenient locations: 
New Orleans Marriott
Sheraton New Orleans
HIGHLIGHTS
RTIME 2019 offers a number of exciting opportunities to explore, learn and network. Here are a few highlights to improve your experience:
Network with product experts on the latest technology and service solutions to help you grow and maintain your advanced networks, streamline business operations, and help you provide excellent customer experience.  More than 100 solution providers gather to showcase technologies, products and services to help your telco lead the [R]evolution. 
Regional Caucuses (New Format)
This new regional caucus format allows more time to network with your peers while still hearing about happening within your region and, an opportunity to see a little bit of New Orleans at RTIME.   
While we've [r]edefined regional caucuses, we've also kicked it up a notch with a new format to encourage valuable face-to-face engagement with fellow regional members at a rocking New Orleans spot, the House of Blues. 
Tuesday, February 5
3:00 p.m. – 4:30 p.m.
House of Blues
0.2 Miles from conference hotels
Only ILEC members may participate. Space is limited and advance registration is required to attend.
Celebrate 25 Years of FRS Achievements 
Monday, February 4
FRS 25th Anniversary Gala
6:30 p.m. – 9:30 p.m.
6:00 p.m. – Doors open for VIP ticket holders
Sheraton New Orleans
Golf For a Cause
Wednesday, February 6
FRS Fundraising Golf Outing
11:30 a.m. Shotgun Start
Bayou Oaks at City Park-South Course
NTCA Rural Broadband PAC Celebrates its 50-Year History
Tuesday, February 5
PAC Annual Awards Breakfast
7:00 a.m. – 8:00 a.m.
New Orleans Marriott
Tuesday, February 5
PAC/RTAF Present: Salute to the Greatest Generation
5:15 p.m. – 8:30 p.m.
National World War II Museum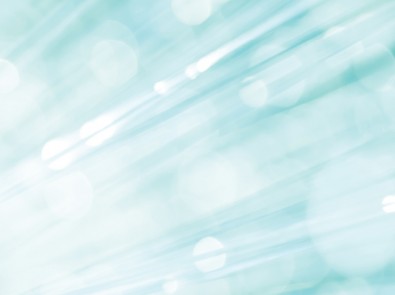 Sponsor
Build and maintain relationships through brand awareness and recognition at this event.
Thank You to Our Sponsors
Inner Circle Sponsors
Contributing Sponsors
Alexicon
Centerra Corp.
CrowdFiber
Electricom
Interstate Telcom Consulting Inc. (ITCI)
Jackson Thornton
Metaswitch
Mid America Computer Corp. (MACC)
Mid-State Consultants
Monte R Lee & Co.
Moss Adams
NECA
Olsen Thielen & Co., Ltd
Zyxel
Media Sponsors