Telecom Executive Forum (TEF) Postponed
As news about the public health concerns posed by the Coronavirus (COVID-19) continues to evolve, and in further review of guidance from local, state and national global health authorities, NTCA has been forced to postpone our 2020 TEF slated for next week in La Jolla, Calif. We are encouraging members who were planning to attend TEF to immediately cancel hotel reservations by calling the Hilton La Jolla Torrey Pines at (858) 558-1500.
NTCA will provide full refunds of registration fees in coming days, and we are pursuing a rescheduled event in the Fall of 2020.
The X-Factor of Leadership Is Shifting
Take a seat and join the power players at the NTCA 2020 Telecom Executive Forum (TEF). This exclusive conference is for telco executives who bring top-of-mind discussions, innovation and opportunity to the forefront and getting down to business is the primary focus. TEF's unique stance is what you learn, networking opportunities and the takeaways to help you take your company to the next level.
With high-level content catered especially for the busy telco executive, you can expect :
Sessions designed to meet the specific needs of executives.
Network blending of ideas and success story sharing.
Take in sales strategies and trends during the popular Tuesday @ TEF session.
TEF is your time. TEF is your meeting. TEF is where you continue to shift your company to where you want it to be.
KEYNOTE SPEAKERS

MORE
Dr. Nick Bontis
Academic Researcher and Professor of Strategic Management
McMaster University, Ontario, Canada
Chuck Bauer
Owner, Sales and Business Coach
Chuck Bauer & Attitude Ventures, Inc.
Retirement Readiness Seminar @ TEF
It's never too early to start planning for your financial future. Retirement Readiness Seminar at TEF will help maximize your time at the conference with a program designed specifically to prepare you for retirement. This seminar is FREE to TEF registrants and requires registration for the event.
Things to Do in La Jolla
Surrounded on three sides by the sea and backed by the steep slopes of Mt. Soledad, La Jolla's natural beauty, abundance of activities and upscale village lifestyle ensure that it lives up to its nickname as "the jewel" of San Diego.  La Jolla offers a wide range of museums and art galleries, one-of-a-kind boutiques, great restaurants and a slew of outdoor activities. Home to the famous Torrey Pines Golf Course, the scenic cliff area offers well-groomed hiking trails with spectacular views and world-class golf. 
Video courtesy of San Diego Tourism Authority.
---
Hotel 
The Telecom Executive Forum takes place at the Hilton La Jolla Torrey Pines.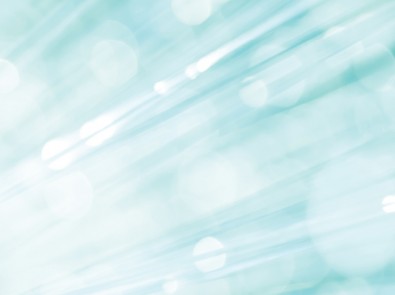 Sponsor
Build and maintain relationships through brand awareness and recognition at this event.