Save the Date
September 13–16, 2020  |  New York, NY
The NTCA Fall Conference is an opportunity to learn about industry and regulatory updates with a focus on management and leadership strategies. Attendees engage in educational and entertaining sessions, roundtable discussions, networking events, and special events hosted by the Rural Broadband PAC and the Foundation for Rural Service.
Who Should Attend: Telco directors, owners, executives and key employees
2019 Conference Highlights
Highlights from the NTCA 2019 Fall Conference
Access to the digital highway has become mission critical. -U.S. Agriculture Secretary Sonny Perdue
Last few days have been a whirlwind! It is so inspiring to be around other companies and women passionate about broadband and advancing their rural communities at NTCA Fall Conference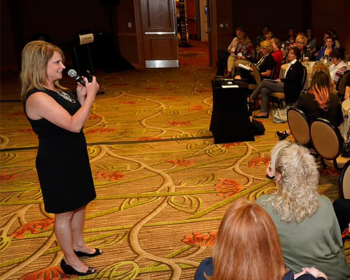 Past Program
Each year, we're looking for ways to renovate and re-imagine our programming to fit today's growing trends and put what's important to you at the forefront. Check out our past programming and save the date for an equally if not more captivating program in the upcoming year.
2019 Agenda     2018 Agenda     2017 AGENDA
Thank You to Our 2019 Sponsors
Platinum
Gold
Calix
Telcom Insurance Group
Toly Digital
Silver
Alexicon
atmail
BKD
Consortia Consulting
Electricom
HelloSpoke
ISPN
Interstate Telcom Consulting, Inc.
Jackson Thornton
Mid America Computer Corp. (MACC)
Monte R Lee & Co.
Olsen Thielen & Co. Ltd
Media Sponsors
Future Event Dates
Fall Conference
September 19–22, 2021   —  Gaylord Opryland Resort & Convention Center | Nashville, TN
September 25–28, 2022   —  Marriott Marquis  |  San Francisco, CA
September 24–27, 2023   —  Marriott Copley Place and Sheraton Boston  |  Boston, MA