Advocacy Issue
Small Business Challenges
Small Business Challenges
NTCA members are small businesses largely based in the communities they serve. While they deploy and operate networks and provide services that equal or surpass those of the largest communications firms in the United States, they do so with only a small fraction of the staff that these larger firms employ.
Why It Matters
As small operators, NTCA members need the ability to focus on operating their networks and delivering services, rather than face excessive burdens in the form of ambiguous rules or overly complex regulatory frameworks. NTCA therefore advocates for "right-sized" regulation that takes meaningful account of the goals to be achieved through any rule and the relative burden of compliance for firms of all sizes.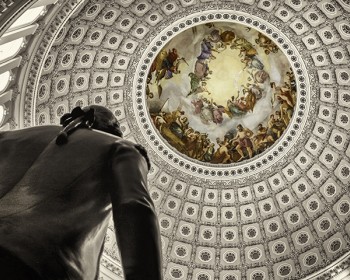 Featured Press Release
Government Support Key to Bridging Digital Divide in Rural America
July 11, 2018 - Delivering broadband to sparsely populated rural areas is a costly and challenging endeavor that requires significant upfront investment. Subsidies in the telecommunications industry and other infrastructure contexts have been, and remain, essential for network providers to meet deployment challenges in high cost areas.
Those findings are presented in a new report, "Rural Broadband Economics: A Review of Rural Subsidies," released today by the network economic consultancy CostQuest Associates in collaboration with Parsons Applied Economics.