Professional Development
Professional Development
In today's competitive work environment, it's important that you stay on top of business trends and your organization's professional development. Strengthen your workforce with our applied training programs and resources.
DISC Profile Training
The DISC profile analysis can be used for training, employee development, coaching and mentoring. The DISC model profiles four primary behavioral styles, each with a distinct and predictable pattern of observable behavior: dominance, influence, steadiness and compliance. Applied in a business setting, DISC can:
Lead to better communication and a heightened positive attitude, which will build positive relationships and outcomes.
Build a better understanding your employees' individual behavior and how it affects others.
Help you examine their reactions to other people's behavior.
Maximize your staffs' personal strengths.
Allow your employees to develop and sustain a positive attitude about themselves and others.
Adapt your staffs' behavior to create positive outcomes.
Learning about our own preferred communication styles [through DISC Profile Training] has really increased the level of information sharing and teamwork at Chariton Valley Telephone Corp. This was done in a fun, nonthreatening format that encouraged everyone to participate.
Mary Hustead
Employee Relations Specialist
We offer a host of programs designed to arm managers with the skills to bring out the best in their workforce.  The following programs may be combined or taught individually:
Delivering Performance Feedback
Delivering your staff performance feedback can help drive productivity. Plan ahead, prepare the necessary documentation and set the stage for advantageous dialogue. This program provides advice, case studies and the documentation necessary to make these appraisals a valuable exchange.
 
Legal Issues
Does your company have a written policy against harassment?  Do you provide regular training on this issue with someone outside your organization? A good defense against lawsuits begins here.  NTCA, working with outside legal consultants, can show you how to protect yourself against all kinds of litigation.
 
Management Skills and Leadership Development
Leading people effectively is a skill that is difficult to develop but critical to an organization's success. This interactive training will focus your management employees on the key elements of leadership and practical tips that will improve performance and align employees with the organization's strategic objectives.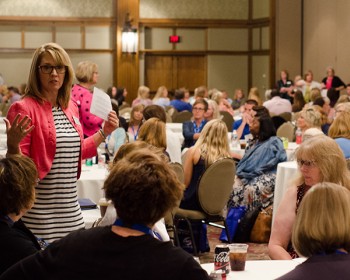 Conferences
We offer a number of human resources, OSHA and benefits targeted conferences throughout the year. Each program delivers timely topics and expert speakers to keep you and your staff abreast of the latest trends, updates and changes.