Special Events
The Foundation for Rural Service (FRS) and NTCA Rural Broadband PAC will hold special events during RTIME. It's a great way to enjoy Phoenix and the amazing food and drinks, entertainment and ambiance with your peers, NTCA and FRS staff, sponsors and RTIME attendees. Register for these special events when you register for the conference.
NTCA Rural Broadband PAC
NTCA Rural Broadband PAC/RTAF Event: Enchanting Evening at Desert Botanical Gardens
TUESDAY, FEBRUARY 18
5:00 P.M.–9:00 P.M.
COST: $140
Discover the tranquil vibrancy and fascinating beauty of the Sonoran Desert during our evening at the Desert Botanical Garden, home to thousands of species of cacti, trees and flowers from all around the world spread across 55 acres. Attendees will have free time to enjoy the garden's five thematic trails, followed by hors d'oeuvres, dinner and dessert under the stars and encircled by luminaries.
NTCA Rural Broadband PAC Annual Awards Breakfast
Monday, February 17
7:00 a.m.–8:00 a.m. 
Cost: $30
Must have prior approval on file with the NTCA Rural Broadaband PAC to attend. View the list of companies that have provided prior approval.
Foundation for Rural Service (FRS)
Retro Bash at The Duce
MONDAY, FEBRUARY 17
6:00 P.M.–10:00 P.M.
COST: $175
Don't be square, bust out your bell bottoms and join FRS for a retro-themed party at The Duce, where "pretty meets gritty" and vintage meets present day. Take a trip back in time with "throwback" live music, vintage photo booth, "far out" games, such as cornhole, ping pong and foosball. Dine on a delicious, casual dinner with milkshakes and drinks. Retro-themed costumes or apparel from the '60s and '70s are encouraged but not required. The Duce is just a half mile from the convention center, but looped transportation to and from the venue will be provided. It'll be a groovy time.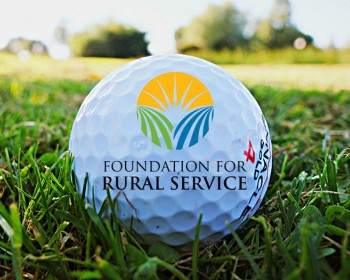 FRS Annual Golf Tournament
WEDNESDAY, FEBRUARY 19
1:00 P.M.–6:00 P.M. (APPROXIMATE)
COST: $275, additional $60 for golf club rentals
Join FRS for an unparalleled golf experience on the renowned and recently renovated Blue Course at Wigwam Golf Club. Designed by Robert Trent Jones Sr., the 6,000-yard course is a favorite of beginners and skilled players alike. The Blue Course features white sand bunkers, meandering creeks that create natural water hazards and small, elevated greens.
Golf registration is $275 per person and includes green fees, golf cart, boxed lunch, beverages on course, buffet dinner following play and round-trip transportation. FRS is a 501(c)3 organization. Forty dollars of the ticket price is tax deductible. All proceeds from the golf outing benefit FRS programs. Thank you.
For FRS sponsorship inquiries, contact Elise Panko at (703) 351-2034.
Tours
Add a tour to your registration and see Phoenix and its surrounding areas. Tour registrations are taken on a first-come, first-served basis. All tours will depart from the Phoenix Convention Center. For tours marked as sold out, contact us to be added to the waitlist.
Phoenix Valley Highlights Tour
Sunday, February 16 
1:00 p.m.–4:00 p.m.  
Cost:  $105 
An experienced, professional, local guide shares the story of how the desert has bloomed into the 11th largest metropolitan city in the United States. The private tour includes an overview of historic districts and homes, museums, sports venues, art, food, and entertainment. 
Sedona Day Tour
SOLD OUT
Monday, February 17
8:00 a.m.–5:00 p.m.  
Cost: $125 
A vista of unforgettable sights unfolds before you from the moment you enter Sedona. Often called "Red Rock Country," Sedona is one of the most spectacular sites in Arizona. Whether you're into history and archaeology, arts and culture, power shopping, outdoor sports, or the spiritual, imagine doing all this in a backdrop of some of the most spectacular scenery in the world. The splendor of Sedona begins as you approach along the highway and revel in your first views of the towering red rock mountains that surround this quaint city. This tour includes entrance fee to tour Montezuma's Castle as well as time for exploring downtown Sedona and shopping and dining. 
Taliesin West Tour
SOLD OUT
Tuesday, February 18
1:00 p.m.–4:00 p.m.  
Cost: $95
On this panorama tour, your guests will experience first-hand Frank Lloyd Wright's, famous historic architect and author, brilliant ability to integrate indoor and outdoor spaces. Visit the Cabaret Cinema, Music Pavilion, Seminar Theatre and Wright's private office—all linked by terraces, gardens and walkways overlooking the rugged Sonoran Desert and Valley below. Knowledgeable guides explain how the architecture relates to the natural desert and provide an overview of Wright's basic theories of design.
---
Special Events and Tours Cancellation
Register for special events and tours when you register for the meeting. All cancellations and changes must be in writing and emailed to meetings@ntca.org. Cancellations submitted by December 20, 2019 will receive a full refund. Cancellations received after December 20, 2019 and unclaimed registrations during the event are not eligible for refund.