NTCA Rural Broadband PAC
NTCA Rural Broadband PAC 50th Anniversary Celebration
February 5
7:00 a.m.  – 8:00 a.m. 
Cost: $30 per person
Join NTCA Rural Broadband PAC as it celebrates its 50-year history during this special breakfast recognizing board members and employees that have generously contributed to the PAC. To attend, your company must have a current prior approval form on file with the PAC. 
Salute to the Greatest Generation
February 5
5:15 p.m. – 8:30 p.m.
Cost: $140 per person
Join NTCA Rural Broadband PAC/RTAF for an evening at the National World War II Museum. The event includes exclusive access to the "Campaigns of Courage" galleries, dinner at BB's Stage Door Canteen and a private screening of the 4D movie "Beyond All Boundaries" narrated by Tom Hanks. The city of New Orleans has a unique link to World War II—the boats used in the invasion of Normandy were designed, built and tested there. The museum was designated by the U.S. Congress as America's official National World War II Museum, and for the past five years, it has been the number one attraction in New Orleans. Join us for this special celebration of the greatest generation. 
Photo courtesy of The National WWII Museum.
Special thanks to our platinum sponsor
Illinois Telephone Cooperative Association
Proceeds from these events benefit the NTCA Rural Broadband PAC administrative fund, the Rural Telecommunications Administrative Fund (RTAF), and NTCA advocacy efforts.
Foundation for Rural Service
FRS 25th Anniversary Gala
SOLD OUT
February 4
6:30 p.m. – 9:30 p.m.
GENERAL ADMISSION TICKET Cost: $160 per person
VIP TICKET Cost:  $225 Per Person
Since 1994, the Foundation for Rural Service has worked to enhance the quality of life in America by advancing an understanding of the issues that impact rural communities. Join us as we celebrate the achievements of FRS over a quarter century at the 25th Anniversary Gala during the 2019 Rural Telecom Industry Meeting & Expo in New Orleans. There will be dinner, cocktails, live entertainment, silent auction, raffle and more.
Attire: Black-Tie Optional or Semi-Formal
General Admission ticket includes:
Cocktail hour with a jazz band
Dinner
Live band and dancing
Wine and beer
Photobooth
Silent Auction
VIP ticket includes:
All of General Admission perks
Early admission to cocktail hour
Reserved VIP seating
Reserved VIP-only bar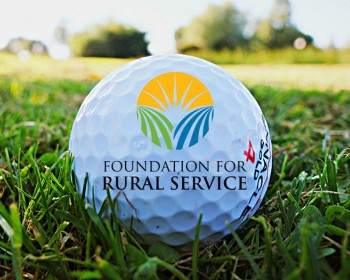 FRS Fundraising Golf Outing at Bayou Oaks at City Park—South Course
SOLD OUT
February 6
11:30 a.m.  – 5:30 p.m.
at Bayou Oaks at City Park—South Course

Cost: $245 per person
CLUB RENTAL: $35
Mulligans (Max of two per Registrant): $10
Join FRS for a fun day of golf. All skill levels are welcome. Prepare yourself for an unparalleled golfing experience on this renowned course designed by architect Rees Jones. Sitting on more than 200 acres, the South Course features scenic fairways, challenging water hazards and sand traps that are a pleasure for golfers of any skill level. 
Golf package includes greens fees, golf cart, boxed lunch, hosted beer/wine beverage cart, awards reception following play, and round-trip transportation.
The Foundation for Rural Service is a nonprofit, 501(c)(3) organization. Forty-Five dollars of the ticket price is tax deductible. All proceeds from the golf outing benefit FRS programs and other initiatives.
Tours
These tours showcase New Orleans and its surrounding areas. Register for tours when you register for the meeting. Tour registrations are taken on a first-come, first-served basis. *To be placed on the wait list for sold out tours, please contact us. Tours that do not meet the minimum number of attendees will be cancelled by NTCA and refunded; you will be notified prior to the conference. Tour registrations are nonrefundable after January 4, 2019.
Tour 1: Crescent City Connection
SOLD OUT*
February 3
9:00 a.m. – 2:00 p.m.
Cost: $109 per person
You will be guided through the fascinating circle that is the Crescent City: past, present and future—starting where it all began in the French Quarter. Travel down Esplanade Avenue, "Promenade of the Creoles," to languid Bayou St. John. Next, view the historic "dueling oak," the New Orleans Museum of Art, and the Botanical Gardens among the magnificent oaks of City Park. Sit under the oaks and enjoy a cup of New Orleans-brewed coffee and beignets. Next, the tour follows the crescent of the River to the old town of Carrollton and the route of the St. Charles Streetcar. Now in the heart of Uptown, some of the city's loveliest neighborhoods can be viewed. Following Uptown is the Garden District, which was once a thriving sugar plantation. Here, Greek revival architecture and lush gardens delight the eye. Returning to the "new" city, the Central Business District, brings us full circle: New Orleans past, present and future. This tour includes lunch at Superior Seafood. 
Tour 2: Houmas House Plantation & Gardens
SOLD OUT*
February 3
11:00 a.m. – 4:00 p.m.
Cost: $159 per person
Houmas House, built in 1840 is the state's largest sugar plantation in the 19th century. The home is rich in beauty, serenity and history. This is where southern planters made their fortunes and lived in grand style. This magnificent Greek Revival mansion, surrounded by colorful and romantic gardens, was the home for the nation's leading sugar cane producer before the Civil War. In 1940, Houmas House was completely restored and furnished with period antiques. Feel a gentle breeze drift off the Mississippi. See shadows of the majestic oaks dance through the romantic gardens. Smell the sweet scent of Magnolia blossoms fills the air. Houmas House has been featured in numerous national magazines such as Life, House Beautiful and National Geographic and was used as the setting for the film "Hush, Hush, Sweet Charlotte," starring Bette Davis.  
This tour includes lunch at Café Burnside. 
Tour 3: Cookin' Gumbo Demo Class
SOLD OUT*
February 4
11:00 a.m. – 1:00 p.m.
Cost: $60 per person
New Orleans School of Cooking occupies a renovated molasses warehouse that was built in the 1830s in the heart of the French Quarter. Learn to prepare the distinctive dishes for which New Orleans is famous. Fun is the key ingredient in the kitchen as the entertaining chefs teach the basics of Louisiana cooking, seasoned with history, trivia and Louisiana lore. Examples of dishes being prepared are gumbo, shrimp creole and bread pudding. After the entertaining experience, sit back and enjoy the delectable feast that was prepared for lunch. Bring your appetite and wash it all down with ice cold Abita beer, tea and freshly brewed New Orleans coffee and chicory.
Tour 4: French Quarter Walking Tour
SOLD OUT*
February 4
1:00 p.m. – 3:00 p.m.
Cost: $48 per person
New Orleans' French Quarter is so unique that it has been sanctioned and preserved by the National Historic Trust in Washington, D.C. The oldest sector of the city, the "Vieux Carre," is still called by its French name although its architecture is mostly Spanish. Today, it offers an exciting vision of the historic greatness of New Orleans with its narrow streets, outstanding examples of eighteenth- and nineteenth-century French and Spanish architecture and the oldest cathedral and apartment buildings in America. Courtyards, patios, enchanting alleys, artists surrounding the cast-iron fences of Jackson Square, outdoor markets, vistas of the Mississippi River, and a wide array of emporiums and internationally famous restaurants make the French Quarter the heart of New Orleans. 
Tour 5: Airboat Adventure 
SOLD OUT*
February 5
11:15 a.m. – 5:00 p.m.
Cost: $145 per person
Each guest is welcomed with a smile and a handshake at family-owned New Orleans Airboat Tours in Lafitte, LA. The privately-owned property ensures an authentic and intimate swamp experience. Expert outdoors people show you the bountiful wetlands that surround the city, while sharing swamp stories. Airboats zip through narrow canals lined with moss-covered Cyprus trees to wide-open grassy marshes crawling with wildlife. From bullfrogs and alligators to nutria and bald eagles, there is no telling what will get up close and personal on any given day in the Louisiana swamp. Afterwards, relax with a down-home Cajun lunch on the picturesque bayou.
This tour includes lunch. 
Tour 6: Spirits & Spirits
SOLD OUT*
February 6
1:00 p.m. – 3:30 p.m.
Cost: $118 Per Person
Mix it up and feel the chill—that may not just be the ice in your drink. Our "Spirits and Spirits" tour is a history of local paranormal activity and infamous drinks in downtown New Orleans. Stand in the shadows of the old slave exchanges and hear stories of some of America's most infamous mass murders and acts of cruelty, and taste notable cocktails at some of the city's most famous bars and restaurants. 
Things to Do in New Orleans
A timeless city with a unique way of life, New Orleans is a journey and a celebration. Steeped in European traditions and Caribbean influences, the "Big Easy" calls curious minds to sweet sounds and savory aromas fueled by 300 years of history. It is a picturesque metropolitan, culturally rich haven and an authentic experience. New Orleans beckons the ears, eyes and hearts of all who wish to explore it. We believe that our lagniappe—a little something extra—will stay with you, calling you back to discover the mystery behind our magical city. We want to help you make the best of your travels, so we're helping you take the guesswork out of what to do by offering a variety of tours below.  
Video courtesy of www.neworleans.com