Expo Schedule

Monday, April 23
5:00 p.m. - 7:00 p.m.
Welcome Reception/Expo

Tuesday, April 24
11:00 a.m. - 1:00 p.m.
Lunch/Expo

4:30 p.m. - 6:30 p.m.
Networking Reception/Expo
Increase your visibility within the rural telecommunications marketplace.
The IP Vision Conference and Expo is a prime opportunity to reach the independent broadband service provider market. Sponsorships, exhibit space and advertising opportunities are available to help you convey to network owners how your products and services can help them to diversify revenues, lower costs and leverage the latest technologies as they transition to an IP-based broadband environment.
EXHIBIT      SPONSOR      ADVERTISE      DOWNLOAD PROSPECTUS     
Audience
Connect with leaders looking for broadband solutions. 
Exhibit Hall Setup

Move In:
Monday, April 23
8:00 a.m. – 4:00 p.m.

Move Out:
Tuesday, April 24
6:30 p.m. – 9:00 p.m.

Note: Move In/Move Out times subject to change.
Exhibit
Reserve your space on the Expo floor for your company representatives to set up shop and talk one-on-one with key decision-makers from the rural telecommunications industry:
Show off your company's solutions to independent operating companies.
Network with positions of buying power looking for next-generation technologies to meet customer demands.
Generate leads and become the go-to company for answers. 
Secure Your Spot on the Expo Floor
Exhibit Space Costs
20' x 20'  ..........  $7,500
10' x 30'  ..........  $5,500
10' x 20'  ..........  $4,000
10' x 10'  ..........  $2, 250
Remember to add the
Road Map Challenge
when you purchase an exhibit booth.
Booth spaces are purchased online and are awarded on a first-come, first-served basis with priority booths reserved for exclusive sponsors. 
Spaces includes two complimentary registrations per 10' x 10' booth during the meeting, website link and company description on exhibitor page, attendee list on-site, name, phone, website and description on the even mobile app.
BUY A BOOTH PROSPECTUS Floorplan
Increase Your Booth Traffic
Deadline to enter: February 28
IP Vision offers exhibitors the Road Map Challenge to bring additional traffic to your booth.
Attendees talk one-on-one with your company's representatives to find solutions,
and vendors generate sales leads, meet new customers and continue to build existing relationships.
Eligible attendees (all attendees—excluding sponsors and exhibitors) can enter their completed road map into a drawing,
which is stamped by all participating exhibitors, for a chance to win a gift card.
Add the Road Map Challenge when you purchase an exhibit booth.
Sponsor
Be an exclusive sponsor and qualify for added benefits to get more prominent brand recognition opportunities through out the event.  Promotional item sponsorships and co-sponsorships are also available.  
Get Leads
Get your name in front of more than 500 rural telecom industry buyers.
Advertising opportunities include:
Banner ads
Mobile app banner/landing page
Silver-screen ad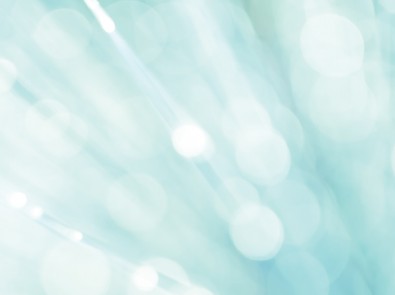 Sponsorship Questions?
Interested in sponsoring or have questions about advertising with IP Vision?