IP Vision Conference & Expo is where business and technology meet the rapidly-changing demands of consumers today and tomorrow. Join industry leaders as they share their knowledge on enhancing network functionality and security, and leveraging your network to generate new products, services and revenue.
IP Vision sessions are designed to take an in-depth look at strategies for all areas—including voice/video/data, IT, and wireless—needed to sustain the momentum of your business growth.
IP Vision is where you need to be.
Who should attend

 

Take your company to the next level

Chief executive officers
Chief information officers
Chief operations officers
Chief technical officers
Consultants
Directors of network operations
Engineering executives
General managers
Information systems executives
Information security officers
Outside plant managers
Sales and marketing staff
Technicians

 

Attend sessions that cover datafication of business, cybersecurity, blockchain and more.
Hear real-world examples of telecom carriers market research, collaborative strategies and the resources necessary to maximize new revenue streams.
Learn from three tracks: voice/video/data, IT, and wireless.
Hear from leading technologists about the latest developments in broadband deployment.

IP Vision is the conference for you if you are involved in broadband deployment or provide products and services for service providers.
Cyber Wise Training Workshop
Join us for a free half-day workshop focused on what every rural telco should know about cyber risk assessment and mitigation, as well as strategies for threat response and recovery. Gain a deeper understanding of how to utilize the sector-specific guidance in the NTCA Cybersecurity Bundle to improve cybersecurity readiness at your company.
This free workshop requires advance registration.  For conference attendees, please add the workshop to your registration.  For workshop-only attendees, please contact us to register.
Secure Your Spot on the Expo Floor
Talk one-on-one with key decision-makers from the rural telecommunications industry who are looking to implement the latest technologies
to meet their consumers' evolving demands and drive faster marketplace adoption.
Increase Your Visibility
Take advantage of the many sponsorship and advertising opportunities to nurture relationships, get prospects and establish prominent brand recognition among rural telecom leaders and decision-makers through out the event.
CSSA STAR Technology Conference
April 25-27, 2018
New Orleans, LA
Join CSSA for the STAR Technology Conference, April 25-27, 2018 at the Hyatt Regency New Orleans co-located with IP Vision Conference and Expo.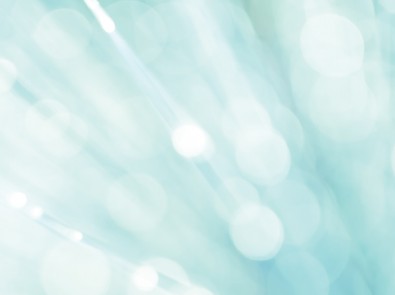 Sponsorship Opportunities
Interested in sponsoring or advertising at IP Vision?